The Brazilian Trade and Investment Promotion Agency (Apex-Brasil) works to promote Brazilian products and services abroad and to attract foreign investment to strategic sectors of the Brazilian economy. 
Apex-Brasil organizes several initiatives aiming to promote Brazilian exports abroad. The Agency's efforts comprise trade and prospective missions, business rounds, support for the participation of Brazilian companies in major international trade fairs, arrangement of technical visits of foreign buyers and opinion makers to learn about the Brazilian productive structure, and other select activities designed to strengthen the country's branding abroad.
Apex-Brasil also plays a leading role in attracting foreign direct investment (FDI) to Brazil, by working to identify business opportunities, promoting strategic events and lending support to foreign investors willing to allocate resources in Brazil.
If you wish to know more about how Apex-Brasil is promoting Brazilian sugarcane ethanol, in partnership with the Brazilian Sugarcane Industry Association (UNICA), visit our global information hub on sugarcane products: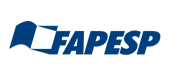 Access the Webinar BIOEN 2020-2030 with Q&A session: FAPESP BIOEN Program coordinators will discuss the next decade of the program goals: